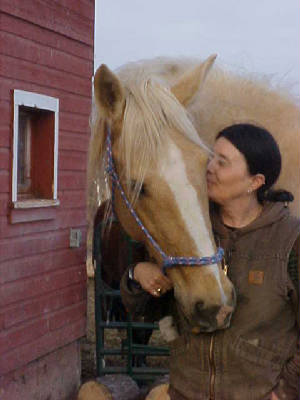 Sue and Jewel
Updated 7/29/14
New Rehab Horse Added-Older pony mare, broke to ride.
New horses added: 20+ year old Saddlebred mare, well broke to ride, AQHA grulla mare (she is the total package). Added to/updated Moriah's description (Ocelia Marie).
We will be listing an ApHC varnish Appy mare very soon.
New photos on the Photo Page!
Saddles for sale! Scroll down this page to view them. Will be adding 2 saddles, one western and one red, white and blue cordura gaming saddle.
New rehab horse: "Trooper" aged grey gelding. Sadly, we lost the old man in late March. He went down and even with a lot of help, we couldn't get him back up. We really regret not having updated for so long, as he was in full weight, great spirits and doing very well.
New consignment horses: 6 year old QH cross gelding, companion only.
County Line Farrier Service is back! See "services" page for more information.
We are offering up for sale, this very nice Abetta cordura saddle. It's in excellent condition, has a 16" seat, 5 1/2" bars,comes with a "like new" 32" Professional's Choice cinch and is nice and lightweight, making it easy for anyone to throw up on a horse. The picture of the underside shows that the fleece is extremely clean. Asking $300.00.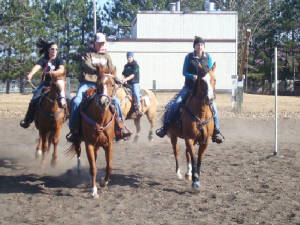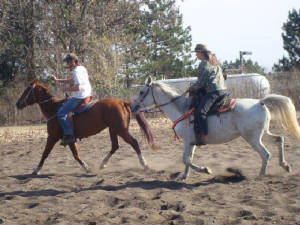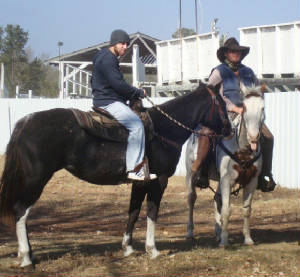 Thank you everyone who attended our 2nd annual fundraiser! Thankfully the weather cooperated with us both days, the fun show was a blast and the trail ride was beautiful. The money raised will greatly help with the care of our rescue horses through the winter months.
Special thanks to:
Ashley and Mark Kelly and Joe
Anne N. Rene and Lataya
Angie K. Shayne and Trista
Nikki and Jade Deb
Donna K. The Whistlers
Mike N. Lena
Jenny S. Brandi
Jack and Rosemary Gwen
Amanda and JoAnn Josh and Adriane
Janine and Jeff Maria and Pam
Donna F. J and B Western
Turtle River Equine A Bit of Tack
Cyrus the Potter County Line Farrier
Robin Famous Daves
Barb T. Rick E.
And thank you to those that showed up for the trail ride, it was great to see you all!
We will be adding last fall's fundraiser pics in the next week or so......misplaced the memory card and just found it this week.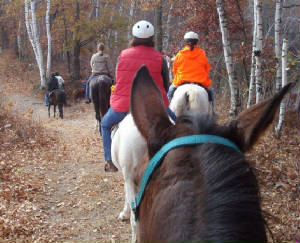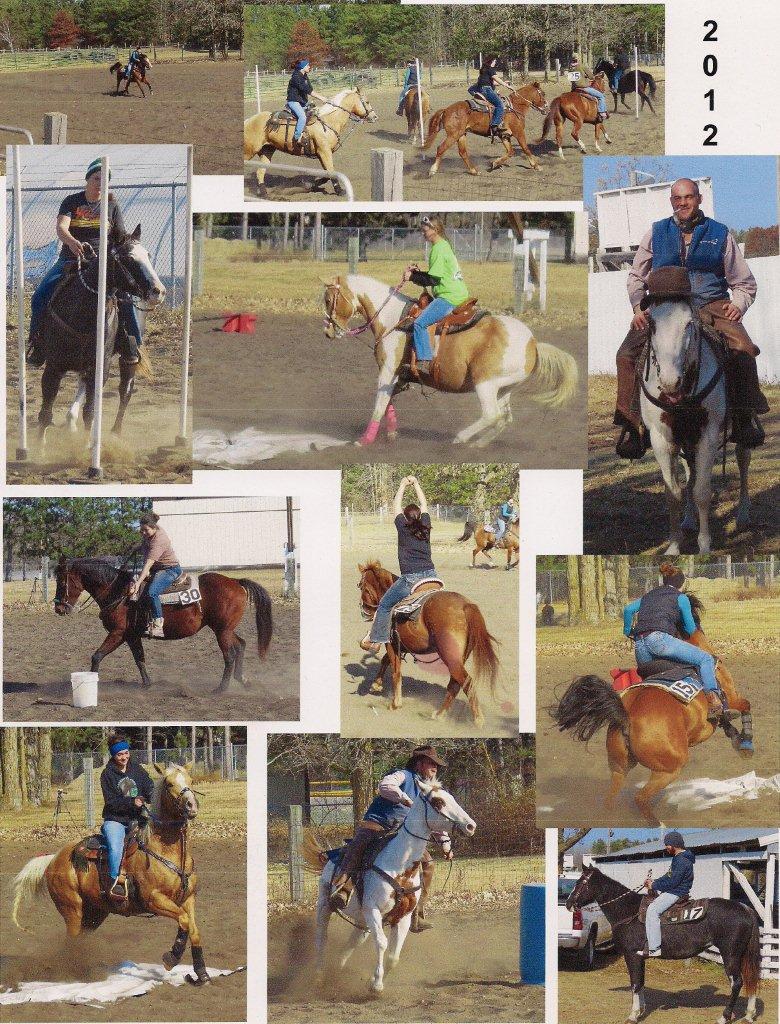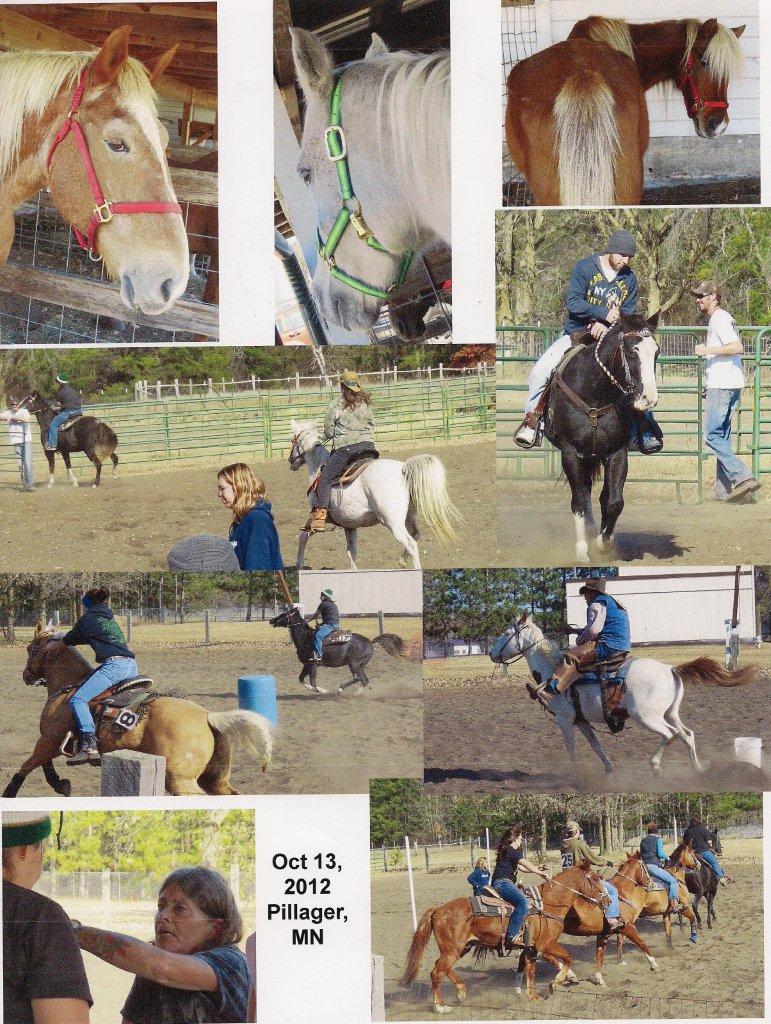 Will be adding more fundraiser photos soon!
I've been meaning to mention a few of the extraordinary people that have had a big part in helping us out this winter. I want to thank Carrie for all the beautiful blankets she sent us. I can't say enough about Ash and Mark and Kelly for all their help when our water froze up this winter....both sources became unusable. And I really can't forget to thank those of you that have sent donations, always when we need it the most: The Dawsons, the Swansons, Deb,Donna and Barb. If I'm forgetting anyone, I apologize from the bottom of my heart.
Thanks are in order again, this spring! We'd like to thank Brad, Becky and Pete for their $$$ donation that we were able to use for our annual springtime worming. Thanks again to Chrissy for her wonderful pony blanket and tack contribution. We now have pony blankets that are even fancier than our horse ones, not to mention the "Scottish Plaid" pony fly masks.......especially appealing to us, as we're a good part, Scottish......right down to our name!
A HUGE thank you for the helpers on our spring workdate!!! Hope to get up a few pictures, soon. Our good buddies: Mark and Ash, Kelly and Joe, Trista and Wyatt, Lena and ourselves, managed to set up a huge outdoor arena, they got a hitching post put in for us (our 1st), bad boards replaced on the outside of the barn and remounted feeders and doors adjusted and better latch systems, on the box stalls in the barn. With all the hard times we all go through, there comes a time like this, when it makes it all worthwhile.
We recieved a donation today, that is above and beyond any expectation that we may ever have had. Vic and Trish Thiedek will be heading for their new home in Tennessee next week. Trish learned about us through our mutual friend/farrier, Kim Otterson. She had up to 2 horses/1 donkey that she asked us to take on and place for her as the move would leave her with no time. She actually was able to place 2 in marvelous homes by herself and in bringing the 3rd to us, today, she gifted us with a driving sulky and a much needed 2-3 horse, slant trailer. I'm still pinching myself to know that I'm not dreaming!!! I hope she realizes what a gift this is. Ours is so in need of repair and to have a back-up trailer is more than we could ever dream of.