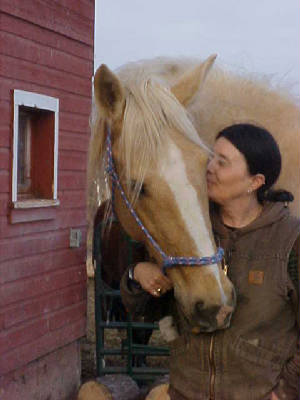 Sue and Jewel
Updated: 1/24/15
The fundraiser was a great success! Will put up pictures soon. The first thing I did was to apply for "non-profit" status and we were accepted. WE ARE NOW OFFICIALLY A NON-PROFIT ORGANIZATION!!!
Shiloh is more than ready for a new home, will just need proper feed and farrier work for a foundered pony.
New horses: In Rehab - Aged Arab gelding, well broke to ride.
Saddle for sale! We have a 16" heavily tooled, hand-made reining saddle for sale. We need to get pictures online, but do have them available to email out. The saddle comes out of Texas from Cleburne Saddlery.
Added a couple of photo collages, further down this page, from the 2014 Fundraiser Show & Ride.
County Line Farrier Service is back! See "services" page for more information.
Fundraiser 2014 Is Under Way.............
The dates are Saturday, October 4th and Sunday, October 5th. I will be putting up the current show-bill on the website, within the next couple days. If anyone has anything they wish to donate to the silent auction, please contact us to let us know if you need for it to be picked up, though we'd much rather see you there. I finally found the memory card with last years pictures on it and have put together a group of them, below. I had a big thank you list ready, as well, but rather than leave someone out, unintentionally, I'd just like to thank everyone collectively. We had a great turn out, considering the very damp day, and for the 3rd year in a row, topped the total of the previous year's donations! It covered 2 big trailer loads of round bales and 3 tons of feed. Providing we are doing fine in the feed department, this year, the goal is to finish the "non-profit" process. (I have some money squirrelled away, but didn't realize the full cost as I was getting everything set up.) I'd also like to try to get our truck back on the road again. The tranny died, last September and we've had to rely on the kindness of friends, whenever we needed a truck and trailer.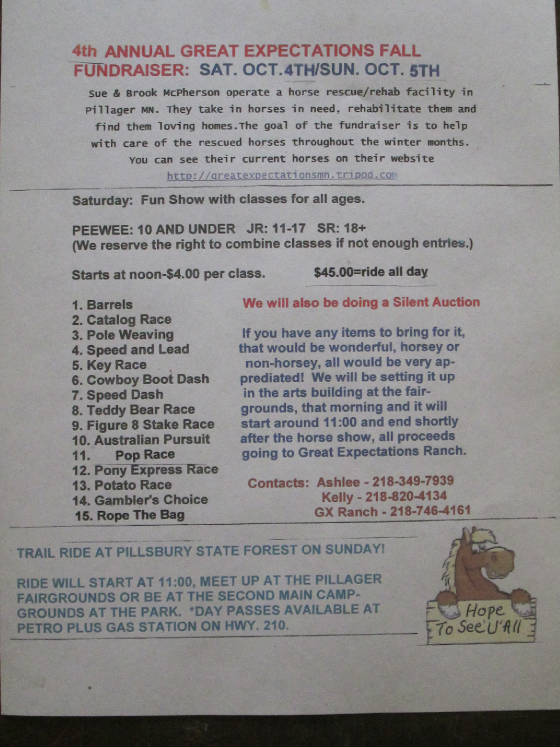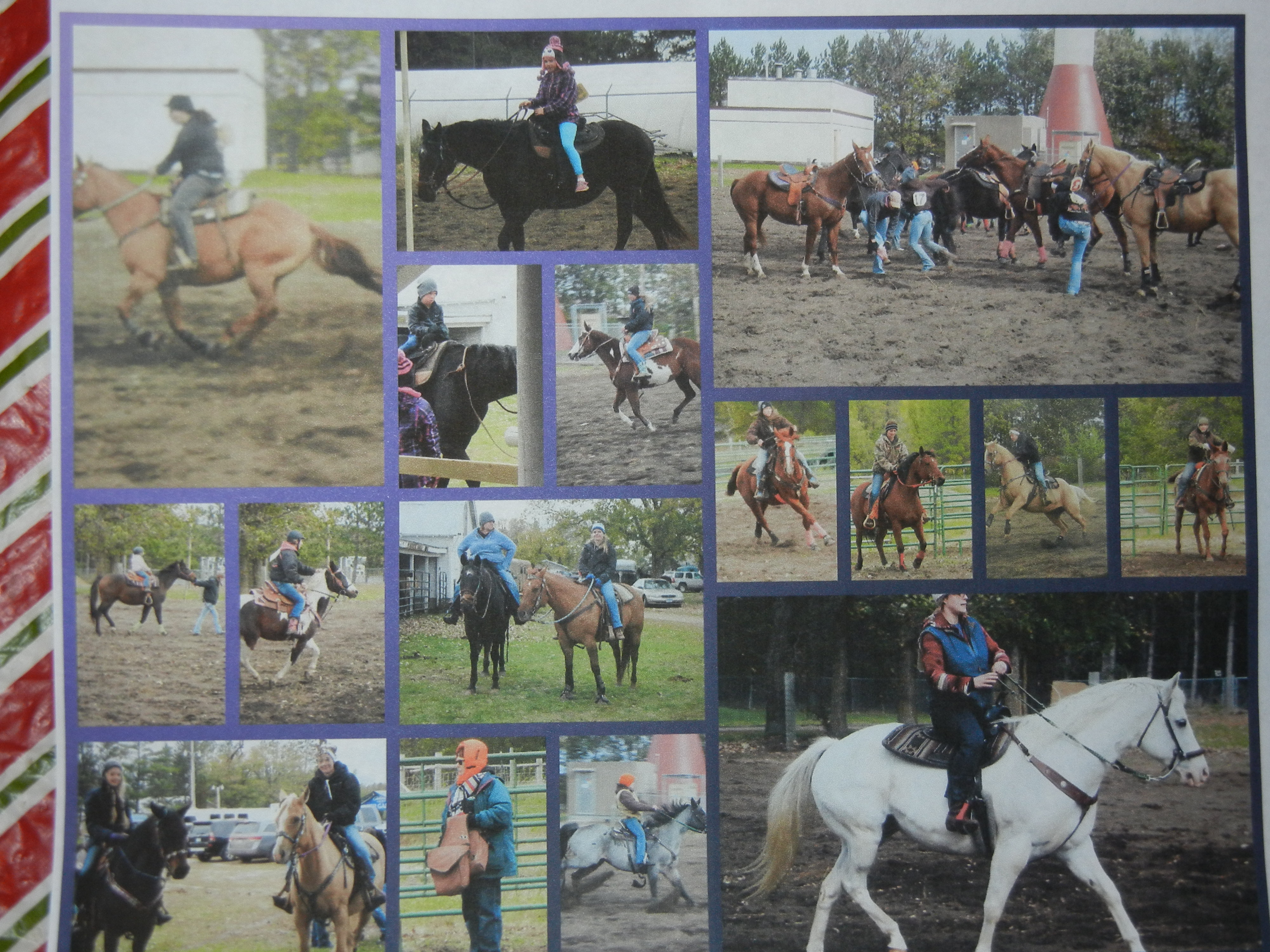 This is a collage I made, using some of the photos taken at out 2014 Fundraiser Horse Show. I literally ended up printing it out and taking a picture of "the picture", emailing it to us, downloading it a memory card and uploading it on this site. The site I created it on kept trimming too much off to use their emailed copy. Just explaining as the quality could have been better. Will probably add a second one, as I have a lot more pictures.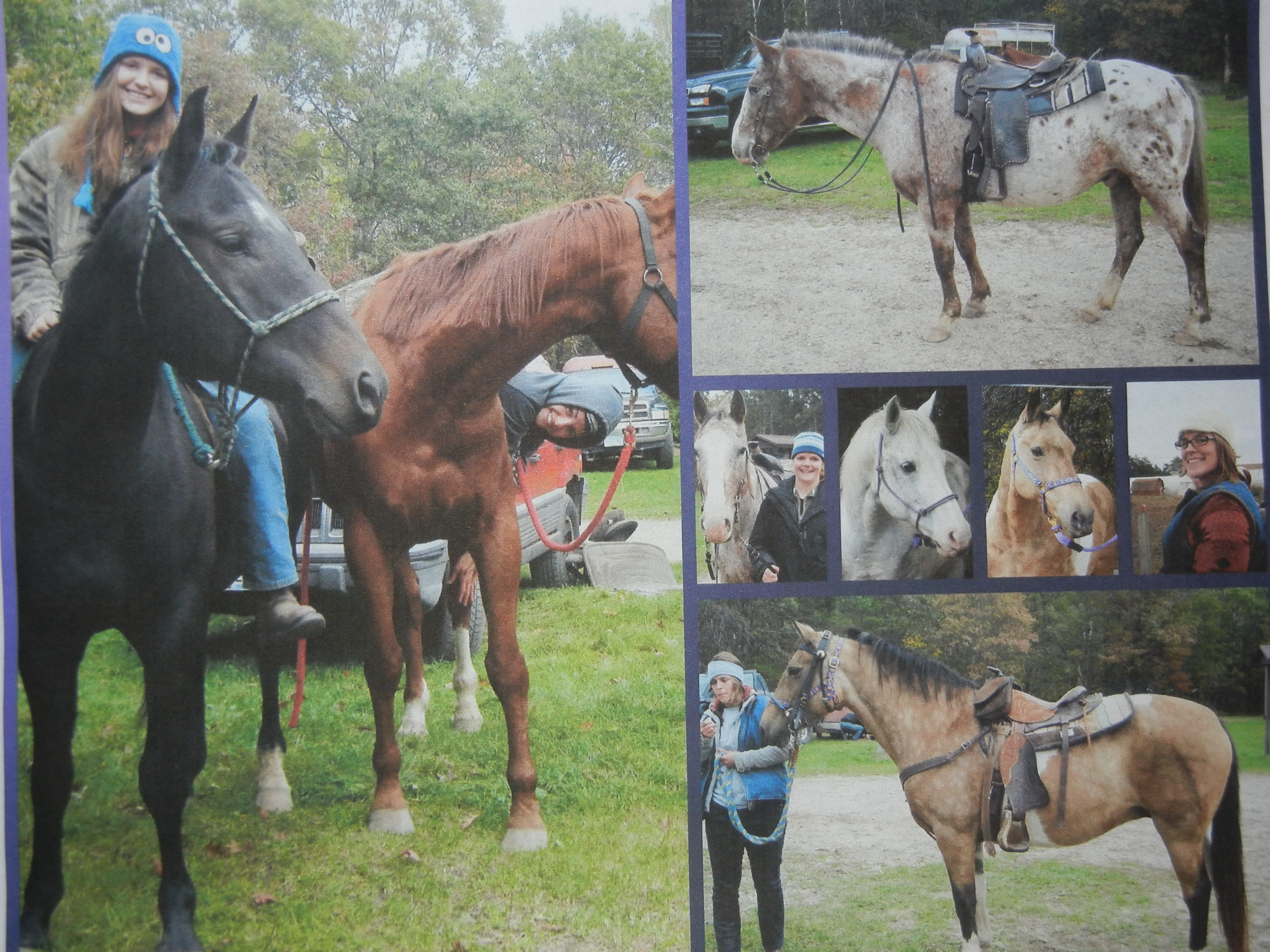 These pictures were taken the 2nd day of our Fundraiser Weekend, the day of the trail ride. There were many more people there, but Brook was only able to grab a few photos as she had her hands full with her horse, that day. I missed the ride, sadly, as I was extremely sick that weekend, or there would have been a bunch more pictures.
WE HAVE SOME EXCITING NEWS TO SHARE........
We have put a 2015 calendar together, using photos that some of the new owners have sent us, of horses that they purchased/adopted from us. I will post pics of the 2015 calendar as soon as I am able to get some of them printed. We will be using different horses each year so keep those photos coming!
The first 30 are printed and will be available at the trail ride on Sunday. There will be more made and we will be putting them up on this page, as well as Ebay, etc. They will be priced at $20. They were professionally made and feature several pics of each horse for his/her month. They are also full of wonderful quotes and our logo. This years featured horses are:
Legs
Robbie
Will
Dicky
Wildfire
Our 5 TBs
Annie and "Little Dan"
Noble
Hudson
Obie
Jake
and Willow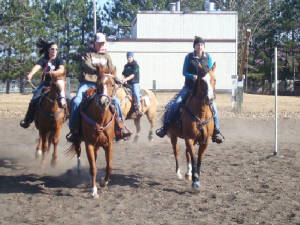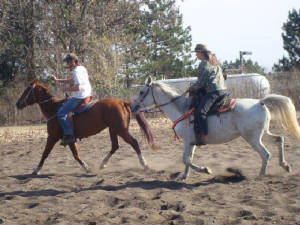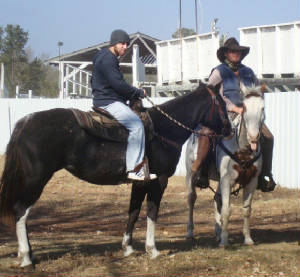 Thank you everyone who attended our 2nd annual fundraiser! Thankfully the weather cooperated with us both days, the fun show was a blast and the trail ride was beautiful. The money raised will greatly help with the care of our rescue horses through the winter months.
Special thanks to:
Ashley and Mark Kelly and Joe
Anne N. Rene and Lataya
Angie K. Shayne and Trista
Nikki and Jade Deb
Donna K. The Whistlers
Mike N. Lena
Jenny S. Brandi
Jack and Rosemary Gwen
Amanda and JoAnn Josh and Adriane
Janine and Jeff Maria and Pam
Donna F. J and B Western
Turtle River Equine A Bit of Tack
Cyrus the Potter County Line Farrier
Robin Famous Daves
Barb T. Rick E.
And thank you to those that showed up for the trail ride, it was great to see you all!
We will be adding last fall's fundraiser pics in the next week or so......misplaced the memory card and just found it this week.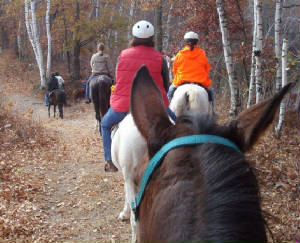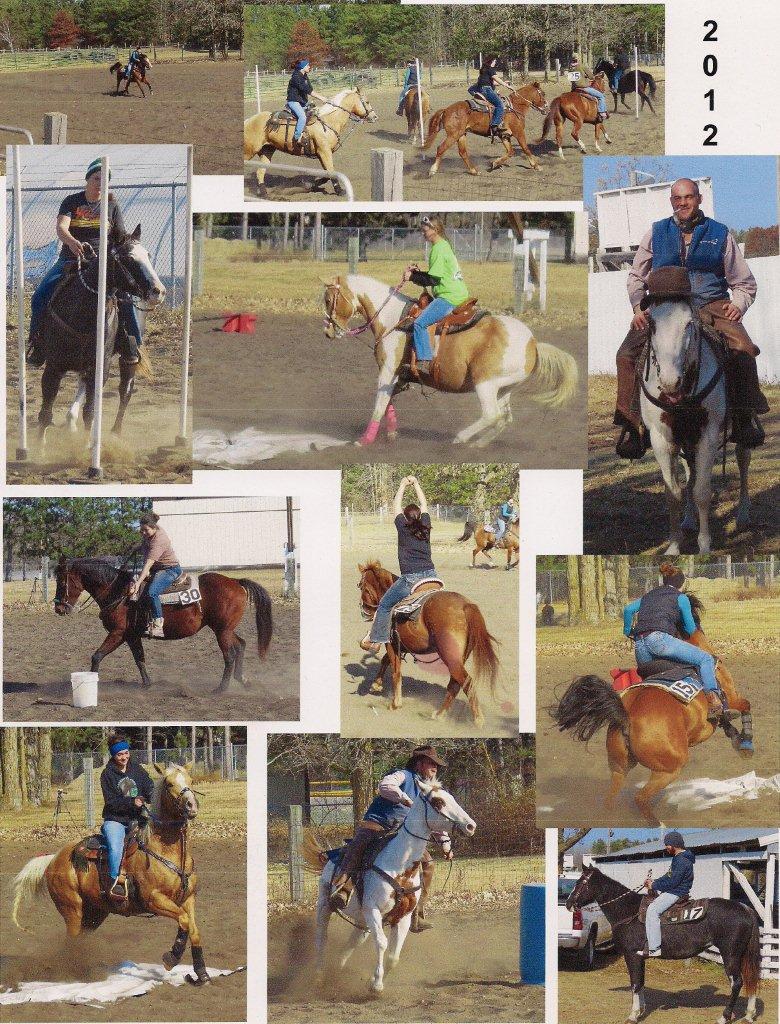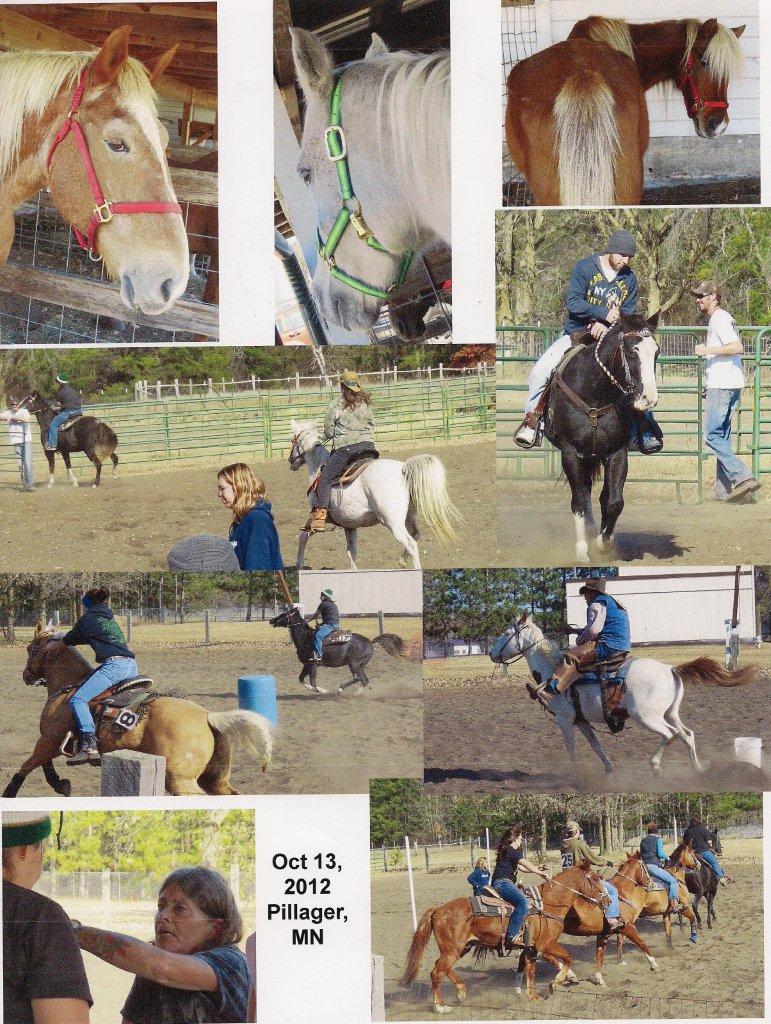 Will be adding more fundraiser photos soon!
I've been meaning to mention a few of the extraordinary people that have had a big part in helping us out this winter. I want to thank Carrie for all the beautiful blankets she sent us. I can't say enough about Ash and Mark and Kelly for all their help when our water froze up this winter....both sources became unusable. And I really can't forget to thank those of you that have sent donations, always when we need it the most: The Dawsons, the Swansons, Deb,Donna and Barb. If I'm forgetting anyone, I apologize from the bottom of my heart.
Thanks are in order again, this spring! We'd like to thank Brad, Becky and Pete for their $$$ donation that we were able to use for our annual springtime worming. Thanks again to Chrissy for her wonderful pony blanket and tack contribution. We now have pony blankets that are even fancier than our horse ones, not to mention the "Scottish Plaid" pony fly masks.......especially appealing to us, as we're a good part, Scottish......right down to our name!
A HUGE thank you for the helpers on our spring workdate!!! Hope to get up a few pictures, soon. Our good buddies: Mark and Ash, Kelly and Joe, Trista and Wyatt, Lena and ourselves, managed to set up a huge outdoor arena, they got a hitching post put in for us (our 1st), bad boards replaced on the outside of the barn and remounted feeders and doors adjusted and better latch systems, on the box stalls in the barn. With all the hard times we all go through, there comes a time like this, when it makes it all worthwhile.
We recieved a donation today, that is above and beyond any expectation that we may ever have had. Vic and Trish Thiedek will be heading for their new home in Tennessee next week. Trish learned about us through our mutual friend/farrier, Kim Otterson. She had up to 2 horses/1 donkey that she asked us to take on and place for her as the move would leave her with no time. She actually was able to place 2 in marvelous homes by herself and in bringing the 3rd to us, today, she gifted us with a driving sulky and a much needed 2-3 horse, slant trailer. I'm still pinching myself to know that I'm not dreaming!!! I hope she realizes what a gift this is. Ours is so in need of repair and to have a back-up trailer is more than we could ever dream of.
Fundraiser 2013:
Below are a series of pictures from our 3rd Annual Fundraiser, they're from our 2nd Annual Fun Show and the following day's trail ride at Pillager State Forest. Even with the weather being on the "damp" side on Saturday, everyone had a great time!