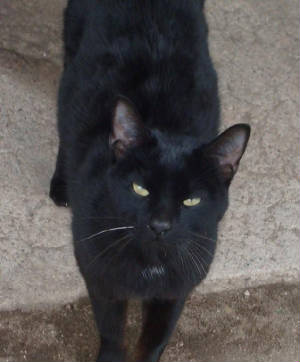 Cat and kitties have found new homes. :) Cat and kittens: Our good friend Kim Otterson took in a female cat (on a temporary basis) from someone who was moving and needed to place her ASAP. Soonafter, the cat had 6 kittens, (surprise!). Momma cat is black and very friendly. She is doing fine as an outdoor cat but used to be a house cat and I'm sure would love to again. The 6 kittens we think are all girls, as they are all some varying shade of calico: 3 are tortis, 2 are kind of dilute calicos and the last is a grey tabby with orange markings. They are free to good homes! :) Please contact Kim for more information:
clf_867@hotmail.com
Kittens are located in Browerville, MN.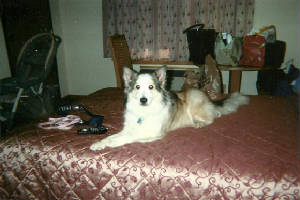 Luke has found a home Luke: 5 year old male dog. Breed is unknown, color of a Sheltie, built like a Border Collie and a curly tail like a Husky! He is house broke! Free to a good country home. Call Donna for more information - 763-572-3760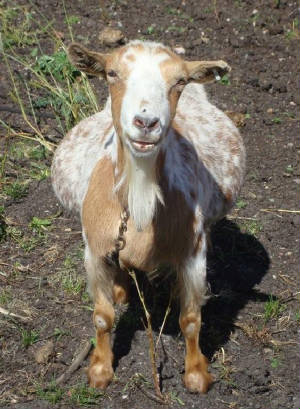 Bonnie has found a home Bonnie: Old pygmy nanny goat. Bonnie may not be the prettiest goat but she's quite a character. I have no idea what her actual age is but she's definitely old. Bonnie is friendly and healthy but needs a little extra feed to keep her weight on. She does great on grass/pasture but if kept in a pen with no grass and just fed hay, we then feed her a small amount of grain every day and she holds her weight well. Bonnie is looking for a home as a pet/companion animal. She is free to a good home.