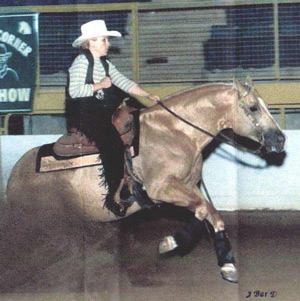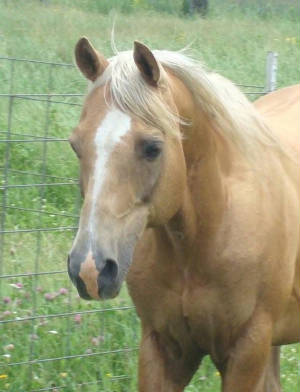 Pines Frere Jacque: 1992 palomino AQHA stallion. Jackson was sired by Hollywood Jac 86 and is out of a Great Pine daughter. He has earned both Amatuer and Open ROMs in Reining and is an NRHA money earner. He has sired AQHA point earners and his foals are known for their good dispositions.
Update: 6/6/13 Jackson is sold and will be making his new home in Arkansas. Congrats to the Mobleys!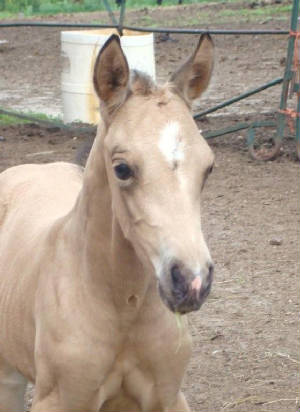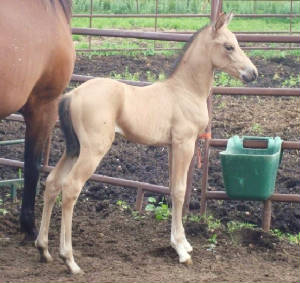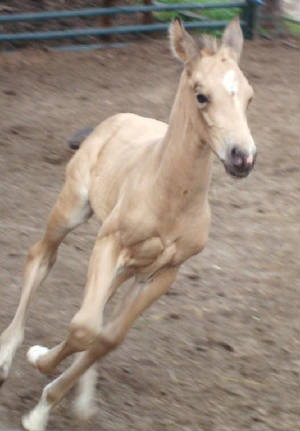 2011 colt: Our only foal of the year, sired by Jackson and out of AQHA mare Bill's Schnapps. Pictured at 6 days old. Correct, friendly and athletic!
We are very sad to say that Barney was euthanized on October 11th, 2007. The farm isn't the same without him. We cherish the time we had with him. He was the best old boy and it was an honor to have him with us for the years we did.
Impressive Bar One: (5/25/1983-10/11/2007). Red dun AQHA stallion. "Barney" is our senior stallion and we have been very happy with every foal we've had by him. He is an HYPP N/N grandson of Impressive. He is a big bodied boy standing 15+ hands with a pretty head and small ears. Excellent disposition.
Impressive
Barnone Impressive
Sure Class
Bay Punk
Punk's Traffic
Pokey's Traffic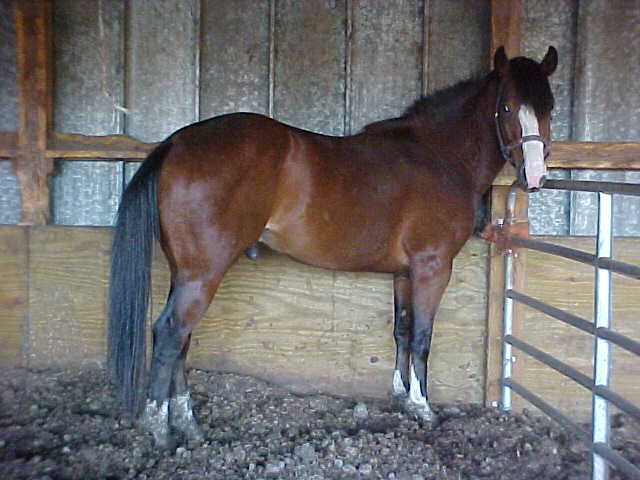 SOLD Doc McGillicuddy
: 2004 bay AQHA stallion. "Amigo" is a grandson of Peppy San and has an excellent pedigree. Sire is an earner of 129 AQHA points. Pretty head, good conformation, lots of chrome. Very athletic. Full pedigree can be seen at:
http://www.allbreedpedigree.com/doc+mcgillicuddy
Peppy San (Leo San)
Scandal San
Doc's Catalpa (Doc Bar)
Strawberry Jack (Two Eyed Jack)
Strawberry Kiss
Georgia Question (George Paul)
Amigo is now owned by/standing at Pankratz Ranch in Brainerd, MN. Contact Shayne or Trista if you're interested in breeding to him: 218-838-4710